SKILLED NURSING SERVICES
PHYSICAL THERAPY
SPEECH THERAPY
OCCUPATIONAL THERAPY
HOME HEALTH AIDE
MEDICAL SOCIAL SERVICES
MEDICAL SUPPLIES & EQUIPMENT
PROVIDER SERVICES
CARE FOR CLIENTS UNDER 21
SE HABLE ESPANOL
Learn More
INPATIENT FACILITY
SKILLED NURSING CARE
MEDICAL SOCIAL SERVICES
SPIRITUAL CARE
BEREAVEMENT SUPPORT
VOLUNTEER SUPPORT
HOSPICE AIDES
GROUND AMBULANCE
24 HOUR NURSING STAFF
SE HABLE ESPANOL
Learn More
BATHING / DRESSING
EXERCISING / GROOMING
HAIR & SKIN CARE
TOILETING / TRANSFER
AMBULATION / WALKING
CLEANING / LAUNDRY
MEAL PREPARATION
ESCORT / SHOPPING
ASSIST w/ SELF ADMIN MEDS
COMPANIONSHIP
Learn More
Angel Bright Home Health Inc is a home health agency serving Corpus Christi, Texas and surrounding areas. 
Our patients are less often to be short of breath, when compared to other agencies in the state. However, patients are not as likely to need urgent unplanned medical care less often, when compared to other state home care agencies.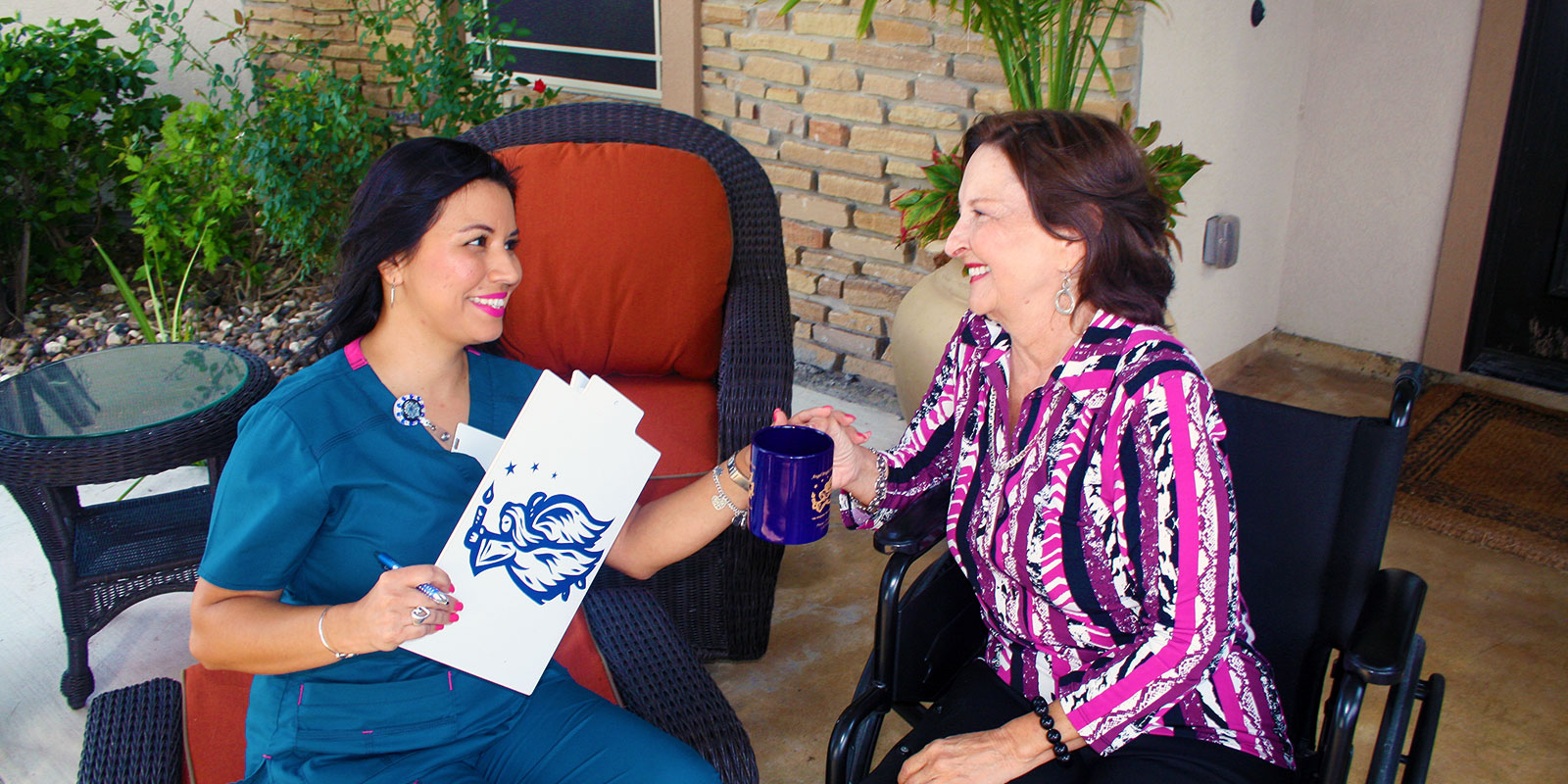 Welcome to Angel Bright Hospice, Inc
We appreciate the opportunity to help you
find comfort and meet your hospice needs.
Our Mission: To assist and support individuals and families to find and maintain peace, comfort, and safety when a life-limiting illness no longer responds to cure-oriented treatments. ABH will address spiritual, physical, emotional, and psychological needs in a sensitive, compassionate, and efficient manner.